Ranbaxy:
The stock has given a breakout today. Buy on dips to 460-465 with a target price of 490 + in short term.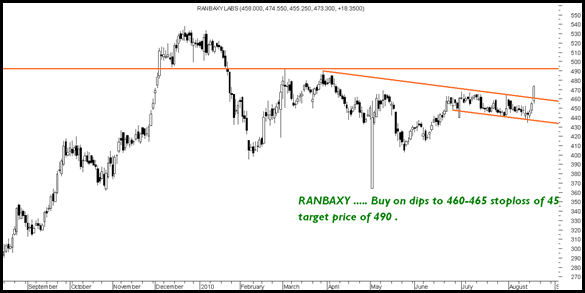 D S Kulkarni :
The stock is seeing encouraging volumes. A move above 78 on closing basis could give a trading move to 90.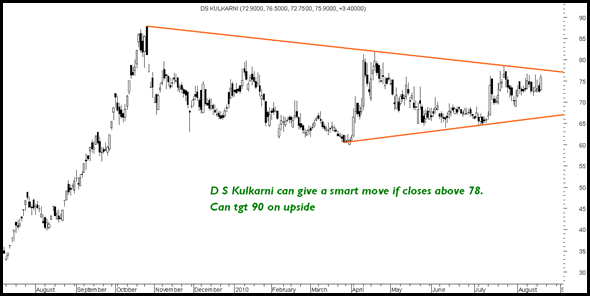 RELIANCE INDS:
In the last 1 year we have seen a severe underperformance by Reliance Inds.
The stock has already given a breakdown but a move blow 960 on closing basis could take the stock down to 860 also.
So 960 would be the deciding factor in near term.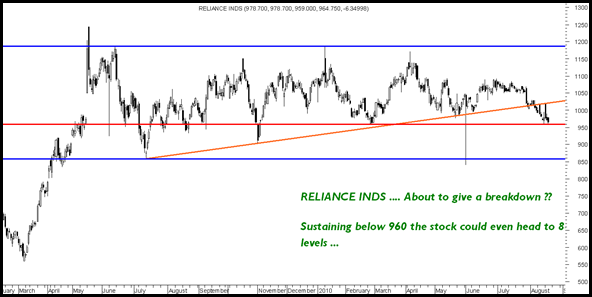 TECHNICAL ANALYSIS TRAINING SESSION MUMBAI AUGUST 21-22
Enroll at the earliest for group discount and more. For more details call Kazim 09821237002. Learn and Apply Technical Analysis profitably the same way as we at Analyse India are doing consistently.
Cheers,
Nooresh