Sensex Technical View:
As i had clearly mentioned in my detailed report few days back that index should retrace 50/61%. Today Index has come close to the 50% level so have advised booking profits to index traders at 5060-5080 June futures and 16950 Sensex.
Although the move should ideally go till 17200-17250 levels as per the time analysis pattern i am looking into.
So we would review this around 17200 or in June 2nd week.
For now the Probable Sensex chart seems to have been exactly followed. Will it ahead ? Lets c how it pans out.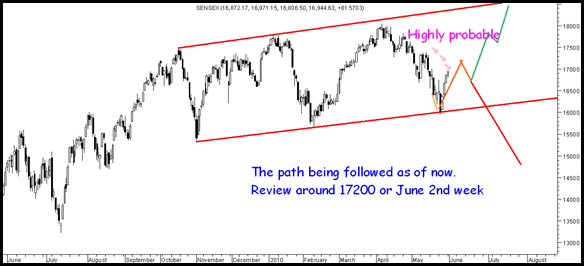 TECHNICAL ANALYSIS TRAINING SESSION MUMBAI ON JUNE 5-6 and JUNE 12-13
now at a huge discount
For more details download the pdf for details.
50% Dhamaka from Analyse India
Stocks to watchout for :
Torrent Pharma for short term move of 5-12%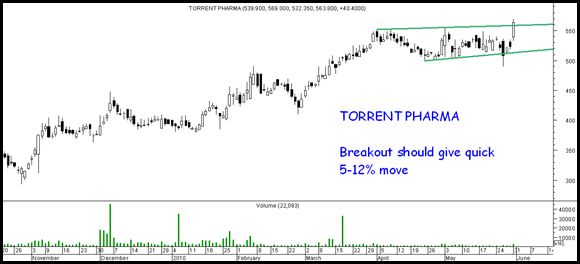 U…… buy on every dip for 20-30% in 3 mths or more for investors.