Sensex Technical View :
Just a quick update on chart as little busy of late so will just let the chart speak the view.
As of now 17400-17600 area would be to book profits on the index trades if not already done and wait for a little dip.
Stock specific move may come in midcap stocks. I maintain my liking for banking stocks.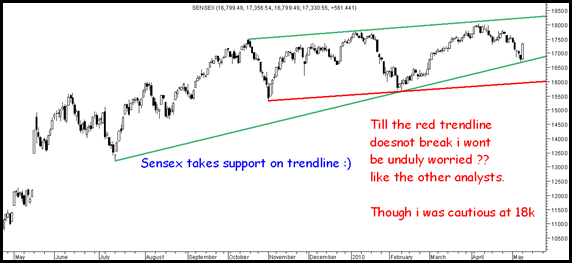 Torrent Power has given a breakout. Buy with a stoploss of 315 for short term tgt 355-370.
Will the dead sugars come back – My gut feel says in next 2 weeks can see 10%. But i generally dont bet on gut feel if its without technicals.
For more about our services check www.analyseindia.com