In my presentation had mentioned above Dow 9800 and FTSE 5100 which are close to being broken down.
On a little detailed analysis i can see strong band of bottoms at 3-5% lower then current levels which clearly shows a strong support zone.
Also RSI and other indicators do look highly oversold.
The current corrective move could be considered a retracement of the whole rally from 2009 lows. 38% retracement also comes in this band.
Similarly for Sensex 15600/15900 the same bands for Dow comes to 9450/9800 FTSE 4750/4850 and Dax 5350/5500.
Below 9450 on Dow, 15600 on Sensex, FTSE 4750, DAX 5350, Hang Seng 18500 is where the medium term trend could get into doubts --- Make a note till we dont break this remain bullish for a bounce and turnaround.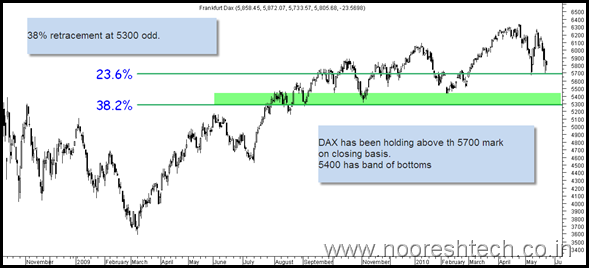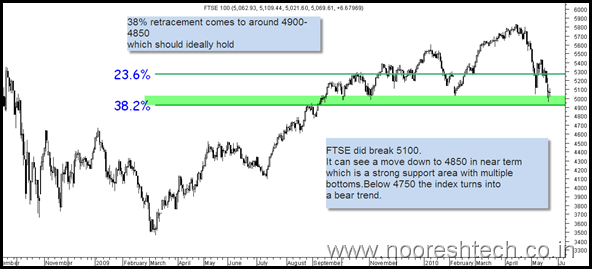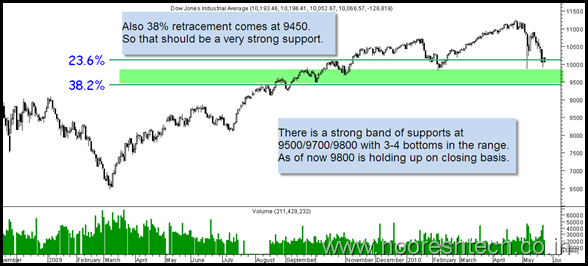 Bottomline: Expecting markets to bottom out at 3-5% lower in worst case from current levels or at least a sharp bounce.