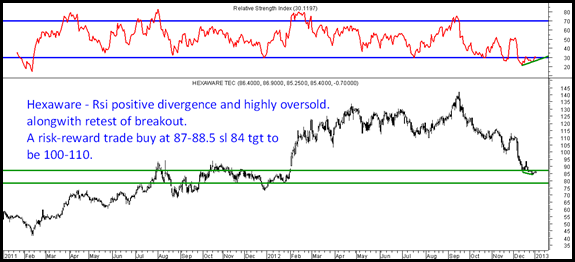 - > RSI positive divergences.
-> Highly oversold.
-> retest of previous major breakout.
Good risk-reward buy
If you would like to subscribe to our services do look at our advisory plans on this link –www.analyseindia.com
TECHNICAL ANALYSIS TRAINING SESSIONS planned for Delhi/Bangalore and Mumbai in month of January and Mid Feb.
Do register yourselves as we dont take more than 10-14 participants in one session.
For more details call Nooresh 09819225396 or ankit 09899899989