Just posting a few charts on small cap names which can be high rish high returns. There are many more such charts but difficult to update.
Disclsoure: Have investments in the stocks discussed below as well as advised to clients. Please do your own research as smallcaps can be risky if not taken with strict stops and risk management.
Smartlink – One stock which have been holding for almost a year now with no major returns but continue to hold it with the cash on books on the stock. Finally seems it might breakout above 55. Can do a quick move to 65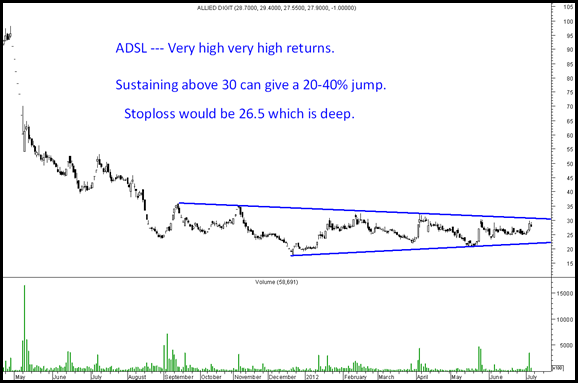 ADSL – It was once on the radars of every broking house at 250. After the governance issue and lots of scam etc it has collapsed. Right now looking at a pure technical view and a gamble on the stock.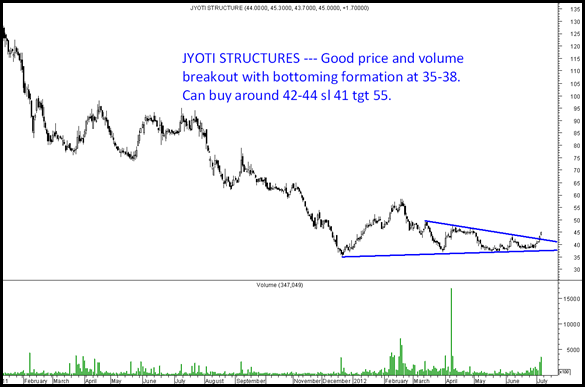 Jyoti Structures – Another high risk high return play but breakout is confirmed with higher volumes.