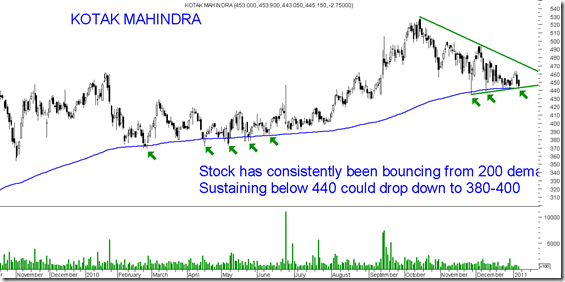 Kotak Mahindra Bank :
The stock has been holding up the 200 dema for the last 1 year.
Will need to see if it can do the same this time around too. If stays below 440 it can drop down to 380-400 levels.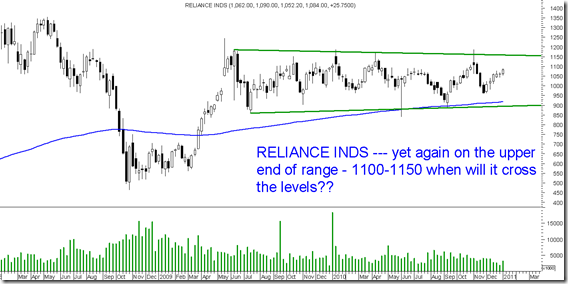 Reliance Inds:
In the last 1 year the stock has been in the range of 900-1100.
The big question now is whether it can cross 1100-1150. My preferred answer is yes but its need to be seen when. Ideally its Reliance Inds which now leads to take the leadership for Sensex.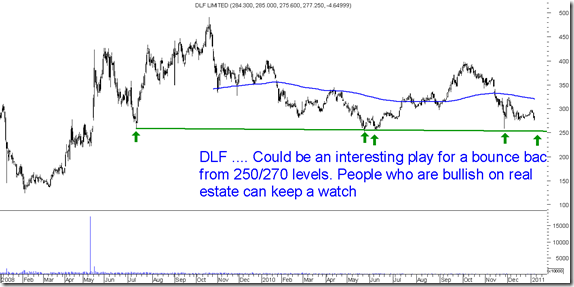 DLF LTD :
Although my trades in real estate stocks have not gone beyond a week with precisely a view of getting 5-7% pops but people who are bullish on Real Estate can watchout if DLF holds
Regards,
Nooresh
Analyse India